24/7/365 Self Storage

Safe & Secure

No Security Deposit

Talk To Someone

Rent On Your Time
Click A State To


Find A Location
We Are Positioned for


Client Convenience. Always.

With over 190 locations and counting, Red Dot Storage is always convenient. Each of our facilities offers a wide range of storage options such as standard storage units that can handle a business' inventory or a home's entire contents, specialized climate-controlled units for sensitive and vulnerable items, and spaces for recreational extras like RVs, boats, motorcycles, company vehicles, or autos. We work hard so our clients don't have to.
"If you are looking for a storage facility that is clean, well-maintained, dry, and secure, I would recommend Red Dot storage."
- Ellen.

"AWESOME Storage! They are really on top of it. And thing's too as well. I would recommend them to Anyone. :);) Awesome Friendly, Nice, Courteous, and Professional. Thumbs up for this one."
- James.

"always have a great experience when I need to resolve any situation involving my storage needs with the staff at Red Dot. Far and away the best solution out there!"
- Bill.
Red Dot Is the new Symbol for


Convenient Self Storage

At Red Dot Storage, we are safe, simple storage. What sets Red Dot apart is that we're dedicated to our storage clients at the intersection of technology, high-touch service, and ultimate convenience.

Our customers experience an easy-to-navigate online site, or an old-school phone call. Regardless of how our clients prefer to do business with us, we promise a convenient experience with unfettered 24/7 access to storage, 365 days a year.

*Select locations offer 7 day a week access during expanded business hours.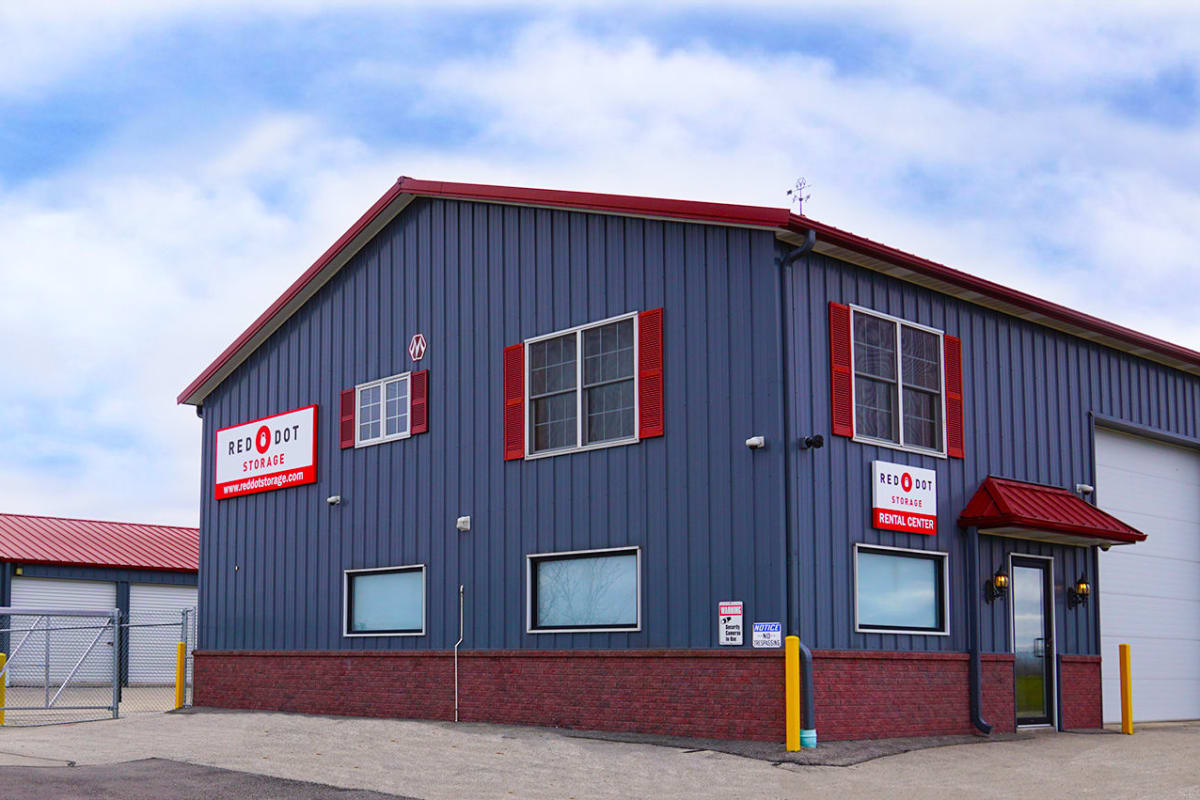 The Red Dot Guarantee
Red Dot Storage is an industry leader when it comes to safe and convenient self storage. Our unmatched service guarantee focuses on nextgen technology, which means Red Dot's style of self storage is fast-becoming the industry standard. Here, you never have to rely on someone else's schedule to secure your storage unit. Our storage experts are always there for you 365 days a year – just reach out and say hello.